Back
gr‑ieee802‑15‑4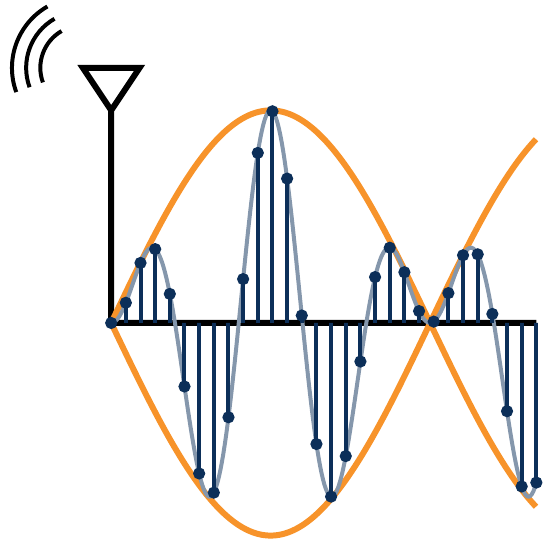 Tags: IEEE 802.15.4, ZigBee, IoT
Developer: Bastian Bloessl <bloessl@ccs-labs.org>, Felix Wunsch <wunsch.felix@googlemail.com>
Dependencies: None
Repository: https://github.com/bastibl/gr-ieee802-15-4
Copyright Owner: Bastian Bloessl, Felix Wunsch, Free Software Foundation
Supported GNU Radio versions: v3.7, v3.8, v3.9
Brief: An IEEE 802.15.4 (ZigBee) Transceiver
Module Info
This is an IEEE802.15.4 transceiver for GNU Radio v3.7. It is based on the UCLA implementation (https://cgran.org/wiki/UCLAZigBee) of Thomas Schmid.
Currently, it features the following:
The O-QPSK PHY encapsulated in a hierarchical block.
The CSS PHY, also encapsulated in a hierarchical block (Limitation: Packets need to have a fixed length).
A block that implements the Rime communication stack. Rime is a lightweight communication stack designed for Wireless Sensor Networks and is part of the Contiki Operating System.
A transceiver flow graph with USRP <-> PHY <-> MAC <-> Network layer (Rime) <-> UDP Socket / APP which resembles pretty well the ISO/OSI structure.
A sample application which visualizes sensor values. The application shows how easy it is to connect an external program to the flow graph by using Socket PDU blocks.
An IEEE 802.15.4 and Rime dissector for Wireshark.
Some interesting stuff:
Packets can be piped to Wireshark.
The complete physical modulation is done with plain GNU Radio blocks.
It is interoperable with TelosB sensor motes.
It is interoperable with Contiki.
It uses a block to tag packet bursts with tx_sob and tx_eob tags. This tags are understood by the UHD blocks and allow fast switching between transmission and reception.